Educational programme is back on!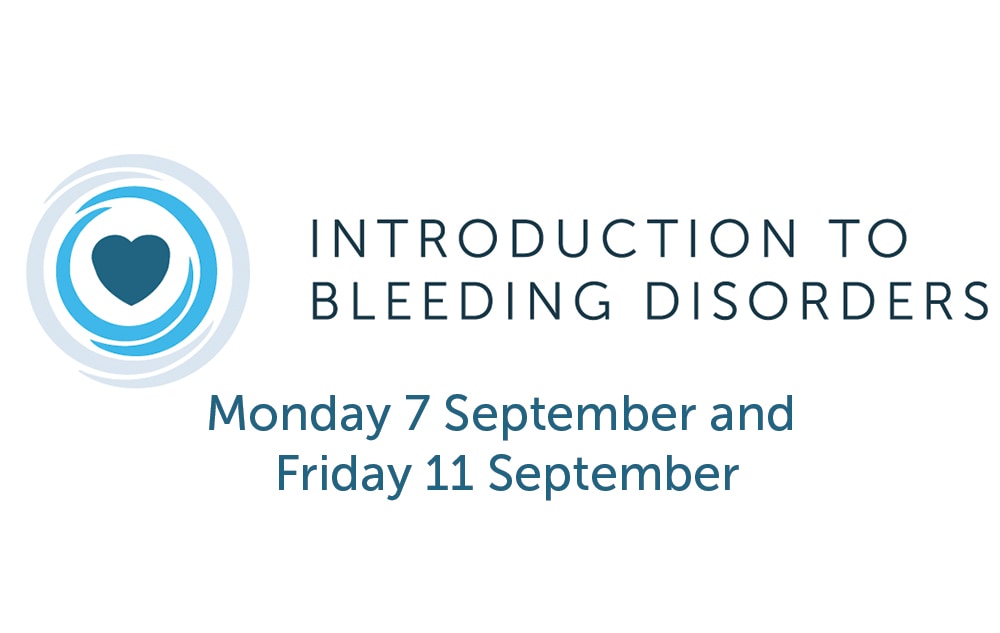 As lockdown is lifting, we are starting to look at how we can bring you the fabulous educational programmes that we planned back in January.
Pay attention – starved of HNA company you WON'T want to miss out on this lot.
Introduction to Bleeding Disorders
In September we will run the first in a new online course entitled "Introduction to Bleeding Disorders". Run by Haemnet, the course will be delivered by Kate Khair, Debra Pollard and Cathy Harrison. It will be run as two half-day sessions on Monday 7th September and Friday 11th September. Both sessions will start at 1.30pm and run until around 5pm.
This "entry level" course is free of charge and is open to all health care professionals who work with those with bleeding disorders and who are new to clinical practice.
If you have been in post for less than two years, this course MUST be completed if you wish to take part in Haemnet's Contemporary Care of People with Bleeding Disorders course in the future.
The programme will run on the Haemnet Zoom platform.
Completion certificates will be issued to those who complete the full 6 hours of the course and who participate actively in the programme and associated interactive activities (you will need access to a webcam which must be switched on throughout the course).
Contemporary Care of People with Bleeding Disorders 2020 Course
The annual Contemporary Care of People with Bleeding Disorders course is scheduled for 22-25 November. We are planning this as an online meeting that you can all join from the comfort of your own homes (or offices!) However, if the stars align we may switch it to a face-to-face meeting to be held in Birmingham. Either way, the cost will be £300 per person.
Places on BOTH courses are strictly limited to 20 health care professionals and are available on a first-come, first-served basis. Please apply by sending an email to info@haemnet.com stating your name, role and centre/hospital and which course you wish to join. If you are signing up for Contemporary Care, then we'll also need to who we should invoice for your place.
We'll have a few more events planned for the summer months, so watch this space and be sure to sign up to our newsletter if you haven't already!