HNA 2020 – Conference and AGM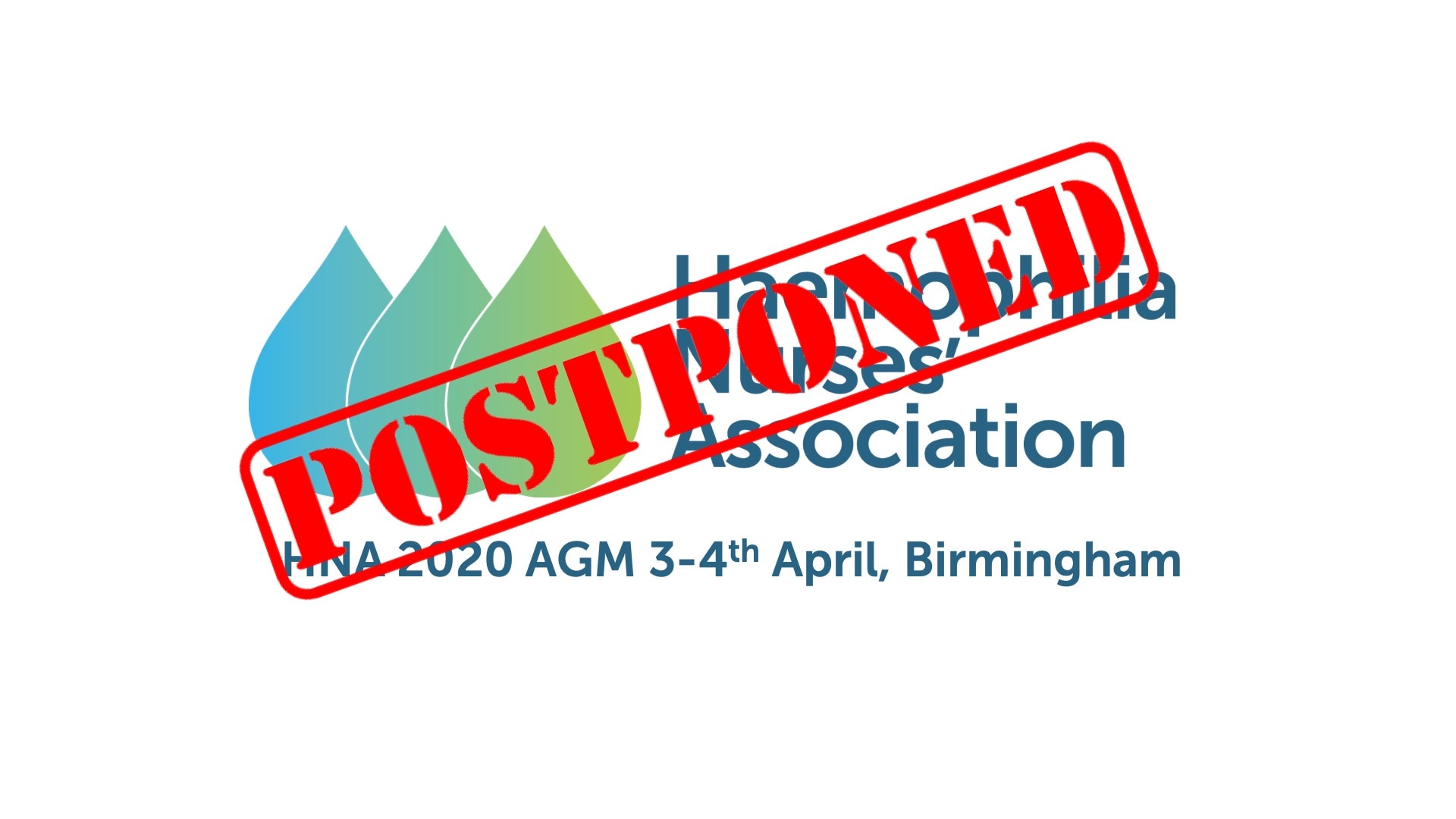 HNA 2020 – Conference and AGM
1531 people viewed this event.
THIS EVENT IS NOW POSTPONED UNTIL SEPTEMBER 2020. PLEASE CHECK THIS POST FOR MORE DETAILS:
Following a successful and much needed HNA 2019, where members came together after a 2 year break to reflect on the fantastic work of the UK nursing community at WFH2018 in Glasgow, we are looking to the future of haemophilia nursing.
HNA 2020: Extending the Vision of Haemophilia Nursing
The content of this year's conference will be focus on women with bleeding disorders and those with mild and the rarer bleeding disorders, and we will be unveiling the new HNA Competency framework.
Topics covered will include:
The Birds and the Bleeds
Interactive session focusing on the importance of understanding what patients REALLY mean
Unequal Measures
Reflections on EHC Women and Bleeding Disorders conference and the HNA "period poverty" survey
From Tooth Fairies to Falsies
Good oral health across the age spectrum
Managing Heavy Menstrual Bleeding
Heavy periods can adversely affect women's quality of life. But just what do we mean by "normal"?
A Counsel of Perfection
Effective counselling about inheritance and delivery plans is important across the spectrum of bleeding disorders
Treatment Beyond Factor
DDAVP and tranexamic acid can be used in a range of bleeding disorders
Nursing Futures
Preparing for Advanced Nursing Practice
Apps into Practice
Introducing the HNA Competency 2020 Update
More details will be shared nearer to the event.
Spaces are limited, so book now to avoid disappointment. See you there!