"The Haemnet approach is all about sharing experience to expand knowledge."
"The Haemnet approach is all about sharing experience to expand knowledge."
---
Haemnet works with patient communities, healthcare professionals, industry and other key stakeholders.
We deliver in-depth mixed methods research into the lived experience of people affected by bleeding disorders and creatively communicate our findings to the wider community.
Tell me more
Latest from Haemnet
A good year for The Journal of Haemophilia Practice
There is always a sense of anticipation among Haemnet's publications team when… Read more
Reflecting on the role of the haemophilia nurse
For International Nurses Day 2023, I'm delighted that The Journal of Haemophilia Practice… Read more
Latest from the blog
Looking back on 2022, we're looking forward to 2023
2022 was a transitional year for Haemnet, and it was both full and fulfilling. We've asked important questions, explored and analysed. We've created, published and podcasted. And we've shared our research findings, expertise and experience internationally, in print, online and in person.
What does this mean in practice? Well, we've added it all up (quite literally) to give a 'Haemnet in numbers' summary showing what we achieved last year
Full blog
Work with us
Stay in touch
If you want to be kept up to date with our latest events and news, as well as be notified about upcoming research projects you can get involved in then provide a couple of details below and subscribe to our mailing list.
Sign up
The Haemnet Community
The Haemnet Community is an online forum designed specifically for nurses, physios and other healthcare professionals working within bleeding disorders. It offers a private platform for HCPs to share knowledge and seek advice in a safe and secure environment
Join the community
Landmarks of haemophilia care
"The more you know about the past, the better you are prepared for the future" - Theodore Roosevelt
Show me more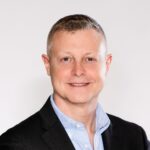 "The Haemnet approach is all about sharing experience to expand knowledge. Our research programmes are people focused, data driven and ethically sound."
- Mike Holland, CEO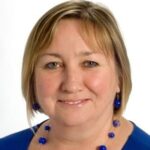 "Most medical research identifies measurable and significant differences in large populations. We take a different approach because the p values that we are most interested in are people. It is essential to understand peoples' real-life experience."
- Dr Kate Khair, Director of Research
"Capturing the experiences of those living with a bleeding disorder is invaluable in improving our understanding of these rare conditions. Not only do we undertake vital research into lived experiences, but we strive to tell the stories behind the data."
- Luke Pembroke, Director of Community Engagement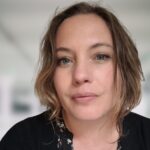 "As well as identifying and understanding what it's like to live with a bleeding disorder, dissemination of these learnings is important in supporting growth within and amongst rare disease stakeholders."
- Kathryn Jenner, Editorial Director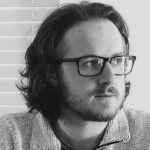 "Digital technology provides us with great opportunities to increase engagement and reduce burden during research projects. By leveraging user centric digital technology, we can uncover answers to the most difficult questions"
- Sam Bristow, Digital Strategy and Compliance Lead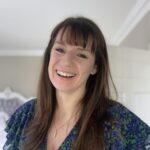 "Combining traditional and adaptive real-world research methodologies is vital to identifying, exploring and addressing the unmet needs that living with a rare condition presents."
- Sonia O'Hara, Director of Business Development