Haemnet specialises in research and education within haemophilia and rare bleeding disorders.
Haemnet specialises in research and education within haemophilia and rare bleeding disorders.
---
Haemnet works with healthcare professionals, patient communities, industry and other key stakeholders.
We produce educational content, deliver bespoke training and conduct in-depth qualitative research into the lived experience of people affected by bleeding disorders.
Tell me more
Latest from Haemnet
The need to change perception
Why we need a European conference on women and girls with bleeding… Read more
POCUS focus
Bleeding into the joints is a common 'complication' of having haemophilia. As… Read more
Latest from the blog
What do you want from services?
Project Phoenix is a comprehensive stakeholder consultation exercise that brings together service users, families, carers, clinicians, commissioners and other stakeholders to:
Explore the challenges and opportunities that lie ahead for bleeding disorder care
Share the excellent practice that's already out there, and
Identify and implement sustainable actions that will have a real and positive impact for people with bleeding disorders
About the project
Survey Results
Stay in touch
If you want to be kept up to date with our latest events and news, as well as be notified about upcoming research projects you can get involved in then provide a couple of details below and subscribe to our mailing list.
Sign up
The Haemnet Community
The Haemnet Community is an online forum designed specifically for nurses, physios and other healthcare professionals working within bleeding disorders. It offers a private platform for HCPs to share knowledge and seek advice in a safe and secure environment
Join the community
The Journal of Haemophilia Practice
The Journal of Haemophilia Practice (JHP) is an international, open-access, peer-reviewed journal that accepts papers from all members of the multidisciplinary bleeding disorders care team.
Tell me more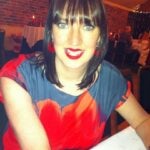 "Haemnet is my go-to place for advice, resources and communicating with other nurses and allied health professionals"
- April, Clinical Nurse Specialist, Newcastle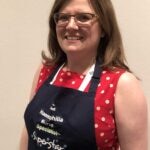 "Haemnet allows me to seek support from senior and experienced colleagues and provide support to others with less experience than myself"
- Cathy Harrison, HNA Chair and Haemophilia & Thrombosis CNS Sheffield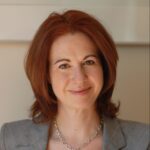 "Haemnet's ASPIRE leadership programme has been a joy to co-design and deliver. It's great to see Haemnet continuing to play a key role in facilitating knowledge sharing and learning across the haemophilia care community to support service improvement"
- Dr Sharon Varney, Space For Learning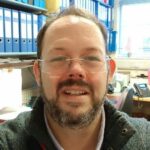 "Haemnet is supporting me through my PhD on the impact of disruptive therapies on patients' lives. The team has made the whole process easier and shown me that there are non-traditional ways of achieving it"
- Simon Fletcher, Research Nurse, Oxford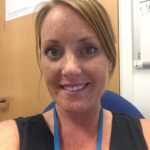 "The ASPIRE Programme encouraged me to work more effectively in my team. I was able to evaluate my professional nursing role and work towards some new goals in my career"
- Marie, Haemophilia Specialist Nurse, Oxford