May 14, 2018
Creating environments that facilitate growth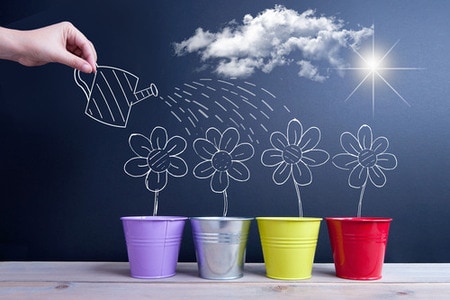 So what can happen when you give colleagues the space to come together to share their experiences and expertise? The Haemnet experience over the past 18 months is that a lot can happen. Whether it be an exploration of the challenges and opportunities that new treatment options and an ageing population bring; experiencing a feeling of camaraderie from not being alone and from exploring uncertainties with others in the same boat; being recognised and valued for the things we are doing; or creating a multidisciplinary vision for fully achieving comprehensive care with an equal voice for all members of the team – one that makes a real difference in the lives of the people that use haemophilia services.
"So good to meet more nurses that want to do something extra to make a change for our patients." [Nurse, The Netherlands]
Traditionally healthcare professionals come together in settings where they passively receive information, using the planned breaks to catch up with colleagues and to seek out the the things they want to know to enhance their practice. While such conferences and meetings can be a good source of information, the agenda is usually determined before we enter the room.
So at Haemnet we're taking a different approach. We create opportunities for people to connect and share their experiences, offering space in which to recognise strengths, explore challenges, to shape the agenda in the room and to have fun.
"Found the meeting very therapeutic and good to share common ideas." [Nurse, Ireland]
We work with clinical colleagues to facilitate these activities in a light-touch way, stimulating possibilities for everyone to contribute and be heard, while also proactively questioning and challenging the group.
"Thank you for inviting me to this inspiring meeting with a dynamic team and environment." [Nurse, Belgium]
Our approach draws on many areas of experience including working with groups, exploring what is written and talked about around leadership, and understanding how complex social/adaptive systems operate; the ways we work together in organisations and systems that as a whole exhibit behaviours not apparent from the sum of the individual parts.
"ASPIRE also enabled us to focus on what we want as a group, and how we can lead and help the younger generation of haemophilia specialists," [Nurse, UK]
In creating activities, such as our clinical leadership programme ASPIRE, and working with nursing colleagues across Europe through Haemnet Horizons (communities of practice), we aim to provide opportunities for haemophilia specialists to connect with each other and share perspectives on topics, throwing in some theory or techniques as "food for thought", and focusing on strengths (Appreciative Inquiry) rather than problems.
"The ASPIRE course was also different because we weren't just given books and slides; it wasn't didactic, it was applied." [Physiotherapist, UK]
Clinical training focuses on identifying problems and often we do the same with ourselves, focusing primarily on what we haven't yet done or the thing that didn't go so well rather than appreciating what we have done, accepting that most things go well and that we often have a positive impact in our daily work.
"ASPIRE gave me valuable insights into who I am and how I work. I didn't come away with fixed rules for leadership, but I have started to think differently about working within a team and moving things on." [Nurse, UK]
Yes, there is much work that goes into running events and programmes, and there is a need for some boundaries (especially lunch). But we believe that content emerges through the connectivity in the room and working with the differing areas of interest and perspectives. Drawing connections between these different perspectives, honing the agenda while keeping things as straightforward as possible are all elements that facilitate the flourishing of the group – trusting the process and the people in the room to find the route through, dropping in ideas, sharing tools or snippets of knowledge along the way.
"Just to say what a great meeting and thanks for including me. It was described as action-packed and it certainly was, it was fabulous to meet up with so many different countries all with the same vision." [Nurse, UK]
With our first Haemnet Horizons meeting we sought to make connections through shared commonalities and differences – relationship building in action. For subsequent meetings, we proposed a country and a possible date and saw a really positive response that suggested something was possible. During the second event, working with the interests and energy in the room, the group identified three core themes, and this resulted in a piece of research that will be presented at WFH in Glasgow this month. Since the third event, just a few weeks ago we have seen members of the group 'self-organising' to take forward their agreed next steps, because these are actions that are important to them and not an agenda set by someone else. This group of engaged and engaging leaders are a joy to work with and a pleasure to facilitate.
"The energy in the room to create change and make a difference to both patients and colleagues lives was very powerful and together I think we can all make a difference." [Nurse, UK]
And so we come full circle. The snippets above only touch on the wealth of experience, expertise, thoughtfulness and leadership talent that the people we've engaged with have brought to the opportunities we've been able to offer; opportunities to flourish for all of us.