Reflecting on the role of the haemophilia nurse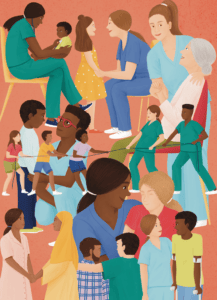 For International Nurses Day 2023, I'm delighted that The Journal of Haemophilia Practice is publishing the first papers in our Living, Caring, Learning series, shining a light on the important and often unseen role of nurses in haemophilia and bleeding disorder care.
Written by nurses from around the world who have spent many years of their lives caring for people with bleeding disorders and their families, these stories show their commitment and compassion. Importantly, they also show how experiences with individual patients – sad, painful, difficult or joyful – can leave a lasting impression in terms of both professional learning and personal understanding. This can impact the individual nurse's approach to their practice going forward, shape interactions with others, and bring about positive and long-lasting changes to the way care teams approach particular situations. The key is that we, as nurses, reflect on our experiences with the people we care for.
Indomitable spirit
My first encounter with a person with haemophilia, about 35 years ago, was with Tom (a pseudonym). I nursed Tom when he was diagnosed with cancer and found him so different from the other young men in the ward. He had a different view of life, often leading a recce party to the local pub, and on one occasion being brought back well after closing time by the police – a young man, no hair, under the influence, with a cannula which he freely stated was 'to give my drugs'. Sadly, Tom's cancer was fatal; he knew that was the case. What lives on with me — and something I have seen numerous times since — is that indomitable spirit that those with haemophilia have.
Shining stars
Through Living, Caring, Learning, bleeding disorder nurses share their reflections on many different aspects of nursing care, from the early days when treatment was limited, to today where nurses are supporting people with bleeding disorders (not just those with haemophilia) to make informed decisions about new treatment options. Our role continues to evolve as advances in treatment bring about new ways of working.
The theme for International Nurses Day 2023 is 'Our Nurses. Our Future'. Dr Pamela Cipriano, president of the International Council of Nurses, said this theme will 'shine the light on nurses and on a brighter future, moving nurses from invisible to invaluable in the eyes of policy makers, the public, and all those who make decisions affecting the delivery and financing of health care' [1]. I hope that she is right – the role of the haemophilia nurse deserves much greater recognition.
From where I sit, nurses are the shining starts of haemophilia care.
References
International Council of Nurses. Our Nurses. Our Future. – International Nurses Day 2023 theme announced. 12 January 2023. Available from https://www.icn.ch/news/our-nurses-our-future-international-nurses-day-2023-theme-announced
Further reading
Butler R. Living, Caring, Learning – Reflections on the therapeutic relationship in haemophilia care. J Haem Pract 2023; 10(1): 30-32. doi: 10.2478/jhp-2023-0005
Bashari D. Living, Caring, Learning – The treatment centre as family for a woman with severe haemophilia A. J Haem Pract 2023; 10(1): 33-35. doi: 10.2478/jhp-2023-0006
Belev J. Living, Caring, Learning – Early education, active lives and tailored treatment in haemophilia care. J Haem Pract 2023; 10(1): 36-38. doi: 10.2478/jhp-2023-0007
For more information on The Journal of Haemophilia Practice, email publications@haemnet.com
About the author
Kate Khair is Director of Research at Haemnet. Email kate@haemnet.com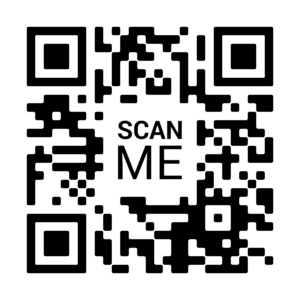 Scan the QR Code to follow us on Social Media
Image: Mabel Sorrentino