It's time to talk about pain
We know that pain is common among people with haemophilia. The impacts of living with chronic pain are known too – functional limitations affecting the activities of everyday life, negative mood and susceptibility to poor mental wellbeing, reduced quality of life. But even in these times of unprecedented access to effective treatment, many people with haemophilia live with chronic pain as a result of the musculoskeletal complications caused by joint bleeds.
Pain management is among the topics discussed in Haemnet's Project Phoenix, an initiative identifying the changes in care that could make a real difference to the lives of people with bleeding disorders. Data gathering for the project involved a survey and a series of one-to-one interviews and focus groups, in which people with bleeding disorders, their parents and carers, and health care professionals involved in delivering bleeding disorders care shared their experiences.
In the Project Phoenix survey, pain management was ranked alongside bleed management as the most important service people with bleeding disorders wanted to access as part of their overall care – but it was also identified as a source of frustration in terms of the care they currently receive. In the interviews and focus groups, we heard stories from people with haemophilia who live with chronic pain which helped us better understand this dichotomy. Our short animation John's Story is based on one of the people with haemophilia who shared their story with Project Phoenix and highlights the pain management treatment gap in haemophilia care
John's Story
John (not his real name) has severe haemophilia A and is in his late 50s. He grew up before the era of recombinant factor VIII and prophylaxis and is typical of many people with haemophilia of his generation. John's joints have been badly damaged as a result of bleeding. He has had multiple surgeries to help manage this and he lives with chronic pain. The surgeries haven't made a big difference to the limited range of movement in some of his joints – but that isn't an issue from his point of view. The most important thing for John is that the surgeries offered pain relief.
John explains that the reason for having repeated surgery on his ankles and knees "always comes back to pain". But while the surgery may provide relief, it ultimately doesn't take all the pain away – John still needs pain management as part of his ongoing care. He speaks about the negative effect pain can have on mental wellbeing. He finds regular painkillers like paracetamol don't help. He has been offered strong opioid-based analgesia but finds it doesn't always work – and he is reluctant to take it due to side effects and the risk of physical dependence. He wants his care team to keep him up to date with things that might help but finds that pain and pain management are not really discussed when he sees his consultant for his six-monthly review.
Despite feeling that pain management is lacking in his care, John is finding a way to live with his pain. He is already doing one of the things that can help the pain associated with haemophilic arthropathy, which is to exercise. He has found that being physically active often helps when the pain gets bad, even if it's a struggle to work through it.
But the thing that could perhaps help John most is missing – an ongoing conversation with his consultant and wider care team about his pain and the range of pain management options available to him, accompanied by relevant referrals where required. Physical therapy, education on pain management, complementary pain management techniques, analgesia and referral to a specialised pain management team are among the recommendations in the World Federation of Hemophilia's guidelines for the management of haemophilia[1]. Referral to an orthopaedic specialist for consideration of surgery is recommended in cases of "disabling pain".
Pain management should be a routine part of haemophilia care. As John says: "If I can keep the pain away I know I'm going to have a really good quality of life."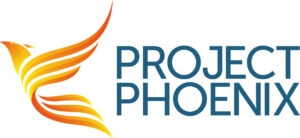 ---
[1] Srivastava A, Santagosino E, Dougall A, et al. WFH Guidelines for the Managament of Hemophilia, 3rd edition. Haemophilia 2020; 26(S6): 1-158. https://doi.org/10.1111/hae.14046