V is not for von Willebrand disease!
I'm always very happy to go to Africa – and not so long ago I was lucky enough to go to The Gambia (the smiling coast) in West Africa with the Novo Nordisk Hemophilia Foundation (NNHF). We were there to do education and training for health care professionals; trying to identify people with bleeding disorders there. So far, 20 with haemophilia (should be about 200) and no others with bleeding disorders are diagnosed.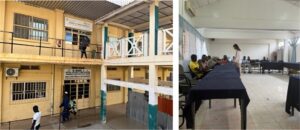 But these trips aren't a one-way street of education. I learnt about, and possibly saw, two really rare things – both starting with V – that are so rare they are textbook medicine:
Volkmann's ischaemic contracture
The first was a Volkmann's ischaemic contracture in the dominant hand of a teenage boy with severe haemophilia. Volkmann's ischaemic contractures are caused by a lack of blood flow to the forearm due to increased pressure on blood vessels, or compartment syndrome, leading to a claw-like hand. He had been beaten at school by his teachers, which is not uncommon in Africa – I've seen this in Kenya and Uganda too, and it's heart breaking and cruel for any child. This boy was clearly psychologically affected by his trauma, relying on his mum to cut up his food, keeping his hand in his pocket at ALL times, and sad beyond belief – all because of a lack of education for the teachers about the impact of beating if you have haemophilia. Beating isn't OK if you have haemophilia – or at all, come to that.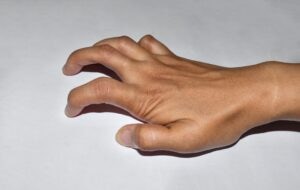 Vicarious menstruation
The second V is for vicarious menstruation, something I had seen once before in Bangladesh. Here, girls with no other personal of family history of bleeding start having horrible bleeding at the time of menstruation – from the eyes, ears and mouth. In the case that I saw, a young woman was in the process of being tested/diagnosed. The video images of the bleeding were very disturbing, with profuse bleeding from the eyes – and of course, there were mutterings of witchcraft. In fact, this is bleeding from endometrium outside of the uterus – and a great Tweetorial had just been posted by Angie Weyand (@acweyand) aka Shematologist. Check it out here.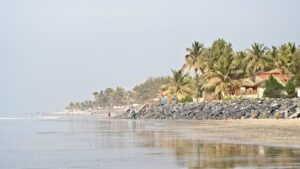 Volunteer
As for The Gambia… hot, hot, hot! Beautiful scenery and people – go IF you can.
And please consider going to LMIC countries to do haemophilia education too – we get far more from it than we give. Anyone in the bleeding disorders community can help with advocacy, and if you're an HCP you can help to identify people who are affected by bleeding disorders. The NNHF are always looking for volunteers – contact them or me for more information.