Staying active: online support for haemophilia care professionals
That we are living in difficult times is an understatement. Many of us are adapting to the challenges associated with new ways of working, which adds to the stresses that we all face. It is important that we care for ourselves and those around us, physically as well as mentally.
Being physically active means sitting down less and moving our bodies more. This can be a challenge when you are tired at the end of a long day. There are many ways of staying physically active. We are all different, so finding the ones that work for each of us is important.
Haemnet has worked with Trisha White (an experienced fitness professional and an adviser to Haemnet's Project GYM) to develop a list of online resources that you may find helpful in staying physically active.
These links are to external sites maintained by other public and private organisations. We cannot guarantee the accuracy, relevance, timeliness or completeness of the information they offer.
Why physical activity?
Staying physically activity can improve mental health. It can help with:
sleep and coping with tiredness and fatigue
feeling more positive – physical activity releases hormones that help you feel better in yourself and give you more energy
feeling stressed and anxious.
Being physically active also gives our minds something to focus on and can be a positive coping strategy during uncertain and difficult times.
Access to support with staying physically active
Obviously gyms and yoga clubs are likely to remain closed for some time, but many have moved their classes online. This is great for those who are less physically active but would like to have a go: you can try it out in the privacy of your own home. Trying different classes and finding what works for you is important. When you are looking for online classes, you'll want to find those that are demonstrating safe practice.  Look out for those that:
Begin with movements designed to get the joints warmed up and the blood flowing around the body
Have teachers that offer alternatives for different levels of fitness, strength and flexibility
Demonstrate the movements and describe what good alignment looks and feels like to keep muscles and joints safe
Finish off with stretches for the muscles that you've worked.
Our favourite online fitness resources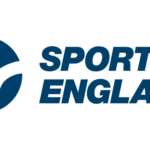 Sport England have curated and shared a selection of online exercise platforms with free access or extended trials of on-demand fitness content. These include general fitness such as the NHS home workouts which include 10 minute cardio and strength workouts, workouts with children, older adults, pregnant women and people with disabilities and long term conditions , as well as on demand platforms such as Nike Training Club.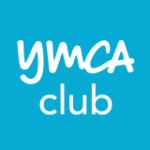 For those who are new to exercise or have friends and family that would like to try some online classes, Central YMCA have a range of workouts on their YouTube channel. These are described as being for Older Adults, but they are a good introduction to exercise with clear instructions. Examples include a 40-minute whole body workout or a 10-minute Zumba workout.
Similarly, the British Heart Foundation also have a 10 minute living room workout. If you have a preference for or want to try a 30-45 minute workout, Bamboo Fitness offer a mix of classes, for example, Mat Pilates and a Fitness Home Workout.