Breaking up is hard to do – a new start for Haemnet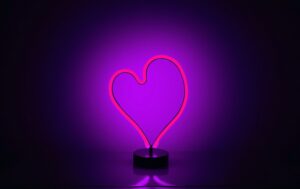 It is just over 10 years since Kate Khair and I first formed Haemnet and began supporting the Haemophilia Nurses Association (HNA), principally by running its conferences and educational programmes. Since then, we've conducted numerous research studies and community-based programmes, redeveloped the HNA nurse competency framework, established a nurse training course and a leadership development programme. We've launched a peer-reviewed journal and a podcast, and we've produced numerous educational videos designed to raise awareness of issues in bleeding disorders.
Haemnet was initially launched as a company, but in 2013 we applied for charitable status. At the time, it meant we were able to access grant-based income from the pharmaceutical industry. We built a great team to deliver the work we were increasingly asked to do, and really started to develop as an organisation. But in all honesty, although we were delivering good work, much of it was not, strictly speaking, charitable in nature. It was also not financially sustainable, given the salary costs we had to cover. And that meant we couldn't grow the team any further.
A change was needed to resolve these tensions. The way forward, we felt, was to separate the more 'commercial' aspects of what we were doing from the 'charitable' aspects, by forming a company to work with the charity and provide services to it, while charging more appropriately for the commercial work we were able to bring in. We thought this would protect the charity, by removing from it the risks inherent in employing staff.
Following discussions with the charity's board of trustees, Kate and I once again formed a limited company. In September 2021, Haemnet Ltd began trading as an independent entity and we started making arrangements for our team to join us. We continued providing services to the charity, for which we were paid but without being directly employed. However, after having worked towards a proposed model for cooperation, the trustees later informed us they had decided to close the charity.
In summer 2022, we agreed a contract under which all remaining members of our team transferred to the company, along with ownership of the journal and podcast. At the end of November, we absorbed responsibility for ensuring that all the projects we ran and outputs we produced when part of the charity continue to be made available to the community.
So what is Haemnet doing now? The simple answer is that we're doing the same as before. We are researchers focusing on patients; we are publishers, writers and content creators; we are working within a growing staff-owned company. From the outset, we made a conscious choice that although we would undertake work for commercial companies we would do so on our own terms – as we always have. We will not undertake any direct promotional work and we will always work in the best interests of the bleeding disorders community.
The only real difference is that HNA will now run its own conference in January, and we understand that it will also run the Contemporary Care course and ASPIRE programme. We wish the HNA committee well and would be happy to work with them again in the future … our door is always open.
Although our future focus will be on patient-centred research, we're not entirely leaving haemophilia nursing. We are already working with a number of nurses on specific research projects and hope to launch several new nurse-based initiatives in 2023. And as host of an online community of specialist nurses for over a decade, we are also planning to speak with its individual members about the role of this section of the Haemnet website going forward.
After all, the best part of breaking up… is making up.
About the author
Mike Holland is CEO at Haemnet.
Image: DESIGNECOLOGIST on Unsplash