Let's hear it for the girls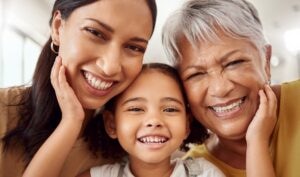 On International Women's Day 2023, Haemnet shines a light on women and girls with bleeding disorders
Looking back on Cinderella
Back in the summer of 2020, Haemnet launched the Cinderella Study. We conducted a survey (to which we had almost 300 responses) and ran a series of focus groups and interviews with women with bleeding disorders in the UK. Our aim was to better understand their lived experience.
Cinderella's main findings spoke to the difficulties experienced by women with bleeding disorders, even in a well-resourced country with a health care system that includes specialised bleeding disorder clinics. Difficulties obtaining a diagnosis, lack of awareness among health care professionals, and normalisation of symptoms by non-specialists were common. Heavy periods can be a sign of an underlying bleeding disorder – being told it's something you'll just have to deal with because you're a women really isn't good enough.
Some women had confidence in the specialist teams caring for them, but Cinderella's overall conclusion was that healthcare provision needs to offer better treatment and support to women and girls with bleeding disorders (WGBD). While our study was UK-based, its findings are likely to be familiar to WGBD in other countries, and those in less well-resourced parts of the world face a much more difficult situation. The pervasive notion that haemophilia is a condition that only affects males does little to help this, but stigma around the discussion of women's health issues also continues to play a part. It's a fact that bleeding disorders affect both men and women – but women experience additional, unique issues due to their biology.
Seeds of change
Since we conducted the Cinderella survey, we've seen some positive developments that should help to support improvements in care for WGBD.
August 2021 saw the Scientific and Standardization Committee of the International Society on Thrombosis and Haemostasis publish a new nomenclature to define women and girls with haemophilia. Rather than simply referring to 'carriers' of haemophilia, this recognises symptomatic and asymptomatic carriers. Women classed as carriers of haemophilia who responded to the Cinderella study frequently reported issues with acknowledgement of their symptoms by health care professionals, and concerns around ensuring that daughters who carry the haemophilia gene have access to the care and support they may need. None would deny that 'carrier' women pass the haemophilia gene on to their sons – but men carry the haemophilia gene too and pass it onto their daughters. While the ongoing use of the term 'carrier' seems outdated (and frankly sexist), the new nomenclature's recognition of bleeding phenotype in women who carry the haemophilia gene is a welcome step forward.
EAHAD and the EHC's European Principles of Care for Women and Girls with Inherited Bleeding Disorders were published in the same month, establishing much needed guidelines that are now available in multiple languages. Speaking at the EHC's Second European Conference on Women and Bleeding Disorders in 2022, Haemnet's Director of Research, Kate Khair, said these principles would have a positive impact for WGBD if they were widely adopted.
The first ever international guidelines for the diagnosis and management of von Willebrand disease (VWD) were also published in 2021. VWD affects men and women in equal numbers, but female-specific issues mean that women are additionally affected. All of the women with VWD who responded to the Cinderella survey reported heavy and prolonged periods, and some were afraid to contemplate having children due to their bleeding. The inclusion in the guidelines of recommendations and good practice statements for heavy menstrual bleeding and obstetric issues is a positive step.
When considered alongside the European Principles of Care, the VWD guidelines have the potential to support improvements in diagnosis and care for women with VWD. With more data available to support research and improvements in clinical practice, the picture for women with VWD could look even brighter. The World Federation of Hemophilia's announcement last month that the World Bleeding Disorders Registry is expanding to include data on people with VWD is therefore another very welcome development.
Keeping women in the spotlight
Recognition of the issues faced by WGBD is vital to improving their care. None of the changes above could have happened without advocacy, both from within healthcare systems and from patient organisations. Continuing to raise awareness is key to ensuring that WGBD everywhere achieve parity of care with men, and studies like Cinderella play an important role. The data we gather provides the evidence that can help to drive change and improvements in care.
It's also important that the individual stories of WGBD are not lost. With Cinderella, Haemnet was privileged to speak with a group of women who were incredibly generous in sharing their personal experiences. Individually, their stories remain powerful and speak volumes about what it's like to live, day to day, as a woman with a bleeding disorder. Some of these stories feature in a series of short animations which we hope will help to keep women with bleeding disorders in the spotlight on International Women's Day and beyond.
With thanks to all of the women with bleeding disorders who participated in the Cinderella Study.
Animations
Further reading
About the author
Kathryn Jenner is Editorial Director at Haemnet. Email publications@haemnet.com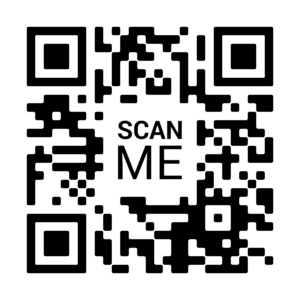 Scan the QR Code to follow us on Social Media
Image: Shutterstock/PeopleImages.com – Yuri A