Reflections from the Glanzmann's Research Foundation Inaugural Patient Conference

Last week, Kate and I hopped over the pond to attend the Glanzmann's Research Foundation's (GRF) first ever educational conference in Boston, USA.
The conference was a momentous occasion for the Glanzmann's community, inspired by the work of Helen Smith. Helen founded the GRF in 2001 following the diagnosis of her daughter Julia with Glanzmann's Thrombasthenia (GT). After many years of being a leading advocate for the GT community, she set her sights on running an official GRF patient conference. When Helen sadly passed away in late 2019, her daughter, Taylor Burtz, took up the mantle of President and Chairman of the GRF. Taylor, GRF vice-president Peter Zdziarski and the Foundation's board members went in to make the conference a reality – and in Helen's honour, it was held on the week of her birthday.
Fostering community and support
As someone with haemophilia, I know first-hand just how significant and beneficial it has been to connect with others like me over the years. The realisation that you're not alone and that others have experienced the same challenges and struggles provides a distinct sense of belonging and empowerment.
Individuals with GT and their loved ones continue to face the challenges of living with an ultra-rare and often misunderstood condition. The GRF conference created an environment where attendees could find solace in their shared experiences and connect with others who understand their journey. For some, it was the first time they had ever met anyone else with GT in person – and it was clear to see how much this event meant to everyone there.
Shedding light on Glanzmann's Thrombasthenia
One of the primary objectives of the conference was to raise awareness and educate attendees about GT. The GRF board did a fantastic job of inviting renowned experts in haematology and platelet biology, who delivered enlightening presentations ranging from the genetic basis of GT, pregnancy and childbirth, and home treatment methods, through to next-gen sequencing research and the development of genetic treatments. Oh…and there may have been a few GT360 posters on display fresh from ISTH 2023!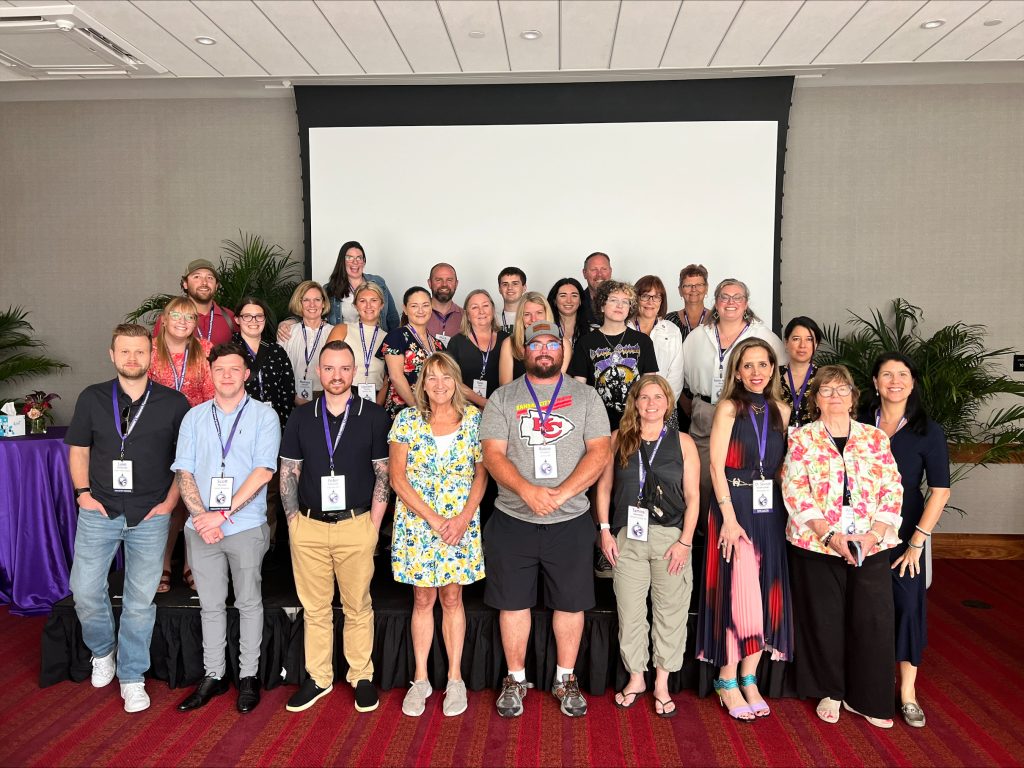 Image © Cris Swain, Glanzmann's Research Foundation
The 'headliner' of the conference was most certainly Dr David Wilcox, Associate Professor of Pediatric Hematology, Oncology, and Bone Marrow Transplant at the Medical College of Wisconsin, President of Platelet Targeted Therapeutics, and long-time friend and supporter of the GRF. Dr Wilcox presented data on his work utilising Hematopoietic Stem Cells (HSC) as a target for gene therapy to synthesize therapeutic proteins within platelets. This could potentially offer a curative treatment option for not only GT, but for haemophilia A (a phase I trial is underway). Of course, Dr Wilcox was quick to recognise that "we don't like to use the word 'cure'… I prefer to say that we would like to create good haemostasis for a very, very long time."
Dr Wilcox also spoke about his personal connection to the GRF, describing how Helen Smith reached out to him all those years ago in search of information about GT and treatments. He has been a leading figure for the GT community ever since – it has inspired his work over the past 19 years and contributions from GRF members have directly supported his team's research.
"I can't really think about the last time I didn't feel anaemic"
I felt lucky to be invited to take part in the Men with GT Roundtable breakout session, which was the most impactful part of the conference for me personally. The opportunity to speak with men with GT and share our stories of living with a bleeding disorder with each other was extremely powerful. Hearing first-hand accounts of the triumphs and challenges experienced by members of the GT community made me feel extremely fortunate as someone with "plain old haemophilia" as I put it!
There were some nice moments where I found common ground with the people I spoke with. We riffed about bad bleeds, being 'bubble-wrapped' and stopped from playing sports when we were growing up, and how we go about telling people about our bleeding disorder when it comes to work, friends and new relationships. However, this session also brought to light the unique challenges those with GT face. The way bleeding symptoms present is often different to what we are used to in haemophilia: severe, lengthy and easily triggered nose bleeds, constant bleeding gums, being regularly peppered in bruises. These aren't bleeding symptoms I've ever really experienced often, no doubt due to regular factor prophylaxis – but for those in the room with GT they're part of everyday life. From the stories I heard, it also sounded like many had experienced muscle bleeds and possibly even joint bleeds, despite this supposedly not being an issue in GT.
Time to focus on rare
Throughout the conference, it became clear that relatively little is really known about bleeding in GT when compared to haemophilia. Individual experiences can vary widely, as well as access to treatment. However, one thing is for certain: people out there with GT are bleeding and it impacts their lives.
More attention needs to be paid to the rare bleeding disorder community. These people aren't going away. As Taylor put it in her closing speech, "We're here and we have a voice."
About the author
Luke Pembroke is Director of Community Engagement at Haemnet. Email luke@haemnet.com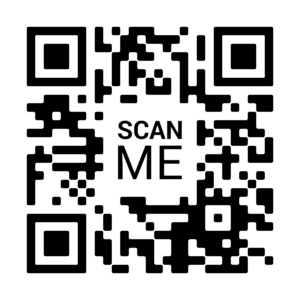 Scan the QR Code to follow us on Social Media