Capturing quality of life after gene therapy
The treatment options available to people with haemophilia have expanded rapidly in recent years. With gene therapies for both haemophilia A and B now being licensed, the treatment landscape is expected to shift again.
Understanding how different treatments can impact different aspects of quality of life for people with haemophilia is important. Health care professionals, scientists and agencies are increasingly interested in 'patient reported outcomes' – that is, a patient's account of how a condition or therapy has an impact on their wellbeing and daily life. These outcomes are often reported through questionnaires. In haemophilia care, commonly used 'measurement instruments' include the PROBE (Patient Reported Outcomes, Burdens and Experiences), HAL (Haemophilia Activities List) and Haemo-QoL (Quality of Life) questionnaires – you might have filled in one of these at your treatment centre. 
Changing times
It is hoped that gene therapies could enhance quality of life for people with haemophilia. However, we need to ensure that the ways we currently capture patient-reported outcomes and measure changes to quality of life are effective in the context of new treatments like gene therapy. This is the task that Monika Bullinger and a team of haemophilia experts set themselves. Importantly, the team included patient advocates alongside clinicians and industry representatives.
In 'The potential impact of gene therapy on health-related quality of life (HRQoL) domains in haemophilia', Monika and her colleagues conclude that the instruments currently available have limitations. Some of the changes in quality of life we might expect in people with haemophilia after having gene therapy could be specific and also subtle. The team notes that existing questionnaires used to measure quality of life in people with haemophilia won't be capable of capturing these. Importantly, they suggest that further work is needed to develop new measures that can measure these impacts for new types of treatment. Quality of life impacts may be good or bad, and it is crucial that we fully understand the impacts of gene therapy on people with haemophilia.
New questions for new treatments
Increasingly, patient-reported outcomes, and not just clinical outcomes, are being considered when thinking about treatments for haemophilia. I find this exciting. But at the same time, we have to acknowledge that the information people with haemophilia can report is only as good as the questionnaires that are developed to record it. As we move into a new era of treatment, we must have tools that enable people with haemophilia to report favourable and less favourable outcomes and long-term effects accurately and adequately. Monika and the team of experts working with her have done a brilliant job in starting this conversation in the context of gene therapies for haemophilia.
Further reading
Bullinger M, Latibeaudiere Gardner D, Lewis HB, et al. The potential impact of gene therapy on health-related quality of life (HRQoL) domains in haemophilia. J Haem Pract 2021; 8(1): 56-68. doi: 10.17225/jhp00176.
About the author
Rich Gorman lives with severe haemophilia A. He works as a researcher at Brighton and Sussex Medical School
If you would like to know more about The Journal of Haemophilia Practice and Haemnet's publishing activities, please email publishing@haemnet.com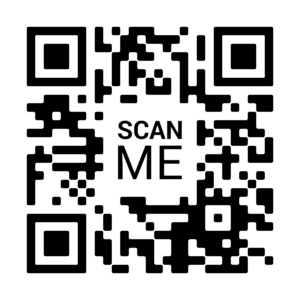 Scan the QR Code to follow us on Social Media
Image: Unsplash/Warren Wong